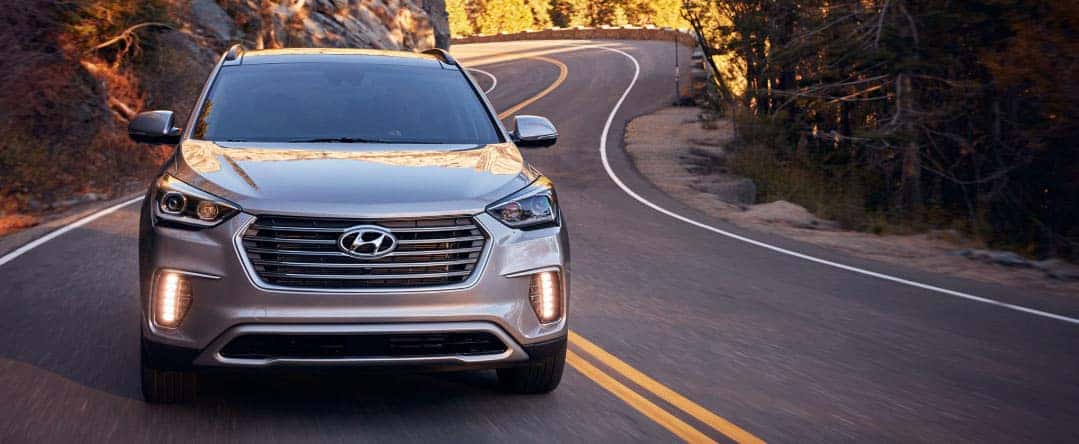 Why Does Hyundai Towing Capacity Matter?
Carrying passengers means more than just carrying bodies – It means carrying your life and theirs along. That's why towing capacity matters. Which model's towing capabilities fit your family or lifestyle best? Contact us in Laurel for your guide to Hyundai towing capacities on models like the Sante Fe, Sante Fe XL, and Tucson!
Hyundai Santa Fe Towing Capacity
Depending on your model of choice, the Sante Fe (formerly the Santa Fe Sport) features towing capacity from 2,000-3,500 pounds. That's more than enough power to move a conventional 5'x8' trailer – or even a 6'x12' trailer – loaded with your most unwieldy furniture and appliances. So if you're planning a move to or from Laurel, Hyundai Santa Fe towing capacity can drastically reduce the number of trips you take, or movers you pay.
In other words, Santa Fe towing capacity gives you the flexibility to get not only yourself but also your life from point A to point B, hassle-free.
Hyundai Santa Fe XL Towing Capacity
Get out and do more – that's the goal when it comes to enhancements in your vehicle's power. When you're ready to drive from city to suburb to wilderness, in comfort, Hyundai Santa Fe XL towing capacity gives you options. That's because the Hyundai Santa Fe XL (formerly the Sante Fe) is rated at 5,000 pounds, which is enough to haul an average 19-foot camper out to your site of choice.
When it's time to get out of town, buyers in Laurel all know why that capability matters. Your ability to tow gives you the ability to see and feel more.
Hyundai Tucson Towing Capacity
If you're settled into a home you own, Hyundai Tucson towing capacity gives you the power to complete the most ambitious home improvement projects. Even with its efficient 1,500-pound rating, you can use the Tucson to move nearly 30 sheets of drywall or 140 sixteen-foot pieces of 2×4 lumber from a single stop at the hardware store. That's enough for a whole new deck on your back patio or a whole new rec room in your basement!
Learn More About Hyundai Towing at Underriner Hyundai
When you're considering a new vehicle purchase, think beyond how you'll feel behind the wheel – think how it can matter when you're standing next to it. If you're ready to go further, move more, and stretch out, contact us, let's review the new vehicles from Hyundai, and talk about what their towing capacity could mean to you!